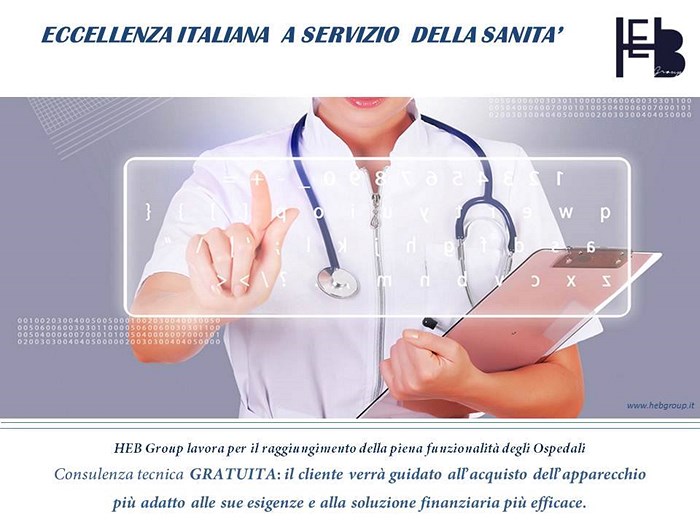 Italian excellence in the health service
11/07/2016
HEB Group LTD has its own commercial network operating in Italy, distributing medical equipment, medical and disposable material directly to private and public clinics, operating rooms, intensive care units, departments of obstetrics and gynecology, cardiology, emergency room, dermatology, specialist clinics, homes of rest and private nursing homes.
HEB Group Ltd provides a technical advisory service FREE: the customer is guided to the purchase of the device best suited to their needs and the most effective financial solution.
HEB Group Ltd. offers a valid after sales service and ensures accurate customer training and a technical service carried out by specialized personnel.