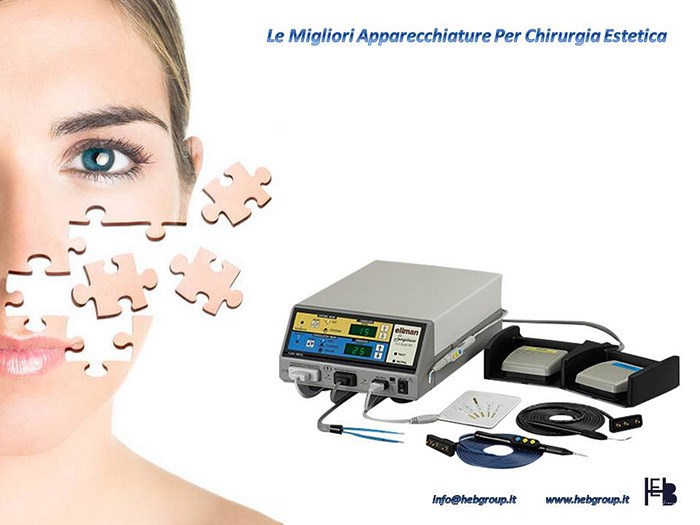 New equipment for Cosmetic Surgery
08/10/2015
The company HEB Group srl , a leading provider of medical devices for USL, Pharmacies, Health, Medical and End Users; it is pleased to announce the launch of new devices for cosmetic surgery professional .

One of the many devices is the NEW Surgitron Dual RF S5 ELLMAN, a radio-surgical units which allows maximum cutting precision and energy output, combined with versatility than any other similar technology.
KEY BENEFITS
- Pelleve handpieces for skin firming
- Electrodes and Accessories for multiple surgical applications
- Ideal for use in surgery
- Visible and lasting effects in all patients
- No anesthesia
- No need for cooling of the treated area

HEB Group believes that if the goal is beauty, also the tool to achieve it must be beautiful, efficient and technologically advanced. For this , we are committed to the sale of equipment for surgery and , beauty treatments from the best brands like ELLMAN, REGEN LAB, BISON and LUMENIS.